What is OrangeTwist?
OrangeTwist is not your typical doctors office, in fact we are the opposite. We are changing the 40 billion dollar aesthetic market by providing the best in aesthetic services from a highly trained staff and in a simple, elegant and relaxing environment. Our clients want to visit not because they have to but because it feels like home.
Founded by aesthetic industry leaders Clint Carnell, and Grant Stevens, MD, a visit to OrangeTwist ensures a client makes aesthetic treatments a necessity in their life, not just a luxury purchase.

Apples to Oranges
OrangeTwist is different your traditional Doctors office. We market to the client, we focus on the client's needs and wants by creating an inviting facility and expert team members, (tooting their horn: have performed more CoolSculpting treatments than anyone else in the nation…toot toot). Unlike a Physicians office we measure and track every aspect of our business so we can make educated decisions that will keep OrangeTwist scalable…. Think Starbucks meets Nordstrom.
The idea is huge, why not be a part of something huge?

Squeezed Together
Eight years ago Clint met Grant. Clint Carnell, industry expert and serial entrepreneur met W. Grant Stevens MD, FACS. Their unorthodox meeting started when Clint, Executive with Solta Medical had to make a hard call to Dr. Grant Stevens to ask him to put an end to his creative marketing name for his company's product. Clint and Grant became fast friends and had a mutual respect for each others innovation, business mind and marketing acumen.
These two founders quickly realized that the time is right to embark on this endeavor together. One vision, one mission and an aspiration – to become the #1 Aesthetic Centers in the world.

Why the name OrangeTwist?
To be completely honest – it happened over a cocktail.
But the technical answer is Orange is a unique fruit, it never over ripens on the tree and there is nothing that rhymes with orange in the English language (I know you are trying to find one). Twist is the braiding of several strands to create a common stronger thread.
Market Opportunities
The services we specialize in are growing at an incredible rate and will make up 30%, $4.55 Billion, of the overall aesthetic market.
The aesthetics market is projected to increase 10.8% by 2020

$13.34

Billion in aesthetics by 2020
Body contouring will increase by 48% in next 4 years
Skin Tightening will increase by 58% in next 4 years
Toxin/Filler will increase by 12-17%

[metaslider id=950]
Clint Carnell
Founder/Chairman
An industry heavyweight, Clint has led companies from Myoscience, SoltaMedical, Bausch & Lomb and currently Perseon Corp. His leadership and entrepreneurial drive has led to numerous high profile successes in the medical device and consumer healthcare fields.
His development of Thermage, Fraxel & Clear + Brilliant brands have literally changed the face of aesthetic medicine. With OrangeTwist, Clint is at it again!
[metaslider id=954]
W. Grant Stevens, MD, FACS
Founder/CMO
Simply put, Grant is recognized as one of the world's leading and best known plastic physicians. In addition to owning the highest volume practice in the world for CoolSculpting, his Marina Plastic Surgery is considered the go-to global plastic surgery center.
Serving as a Director on numerous boards in the aesthetic medicine world and providing consultation to the world's leading aesthetic manufacturers, Grant expertise is always sought out in this highly competitive field.

Site Selection
Finding the perfect site for our centers is an art and a science. Business reasons are obvious, but ultimately it is to better serve our clients. We look for retail spaces in our target demographics. If you know where we should plant an OrangeTwist, Let us know!!

Design & Construction
We believe in the aesthetics of our centers, we want our clients to be comfortable, relaxed and feeling like they are at home.

Training & Education
OrangeTwist Brands University Coming Soon!
Training is an integral part of our brands. With Dr. Grant Stevens and our industry partners – we will have world class instruction, hands on experience to build our culture one team member at a time, or several "twisters" at a time.

Target Markets
Between 2015 and 2017, OrangeTwist is opening 10 new Body by OrangeTwist branded signature locations throughout California. Beyond 2017, OrangeTwist will open new Body locations across the western U.S. and incorporate the openings of new brand locations, including Hair, Face, and Health.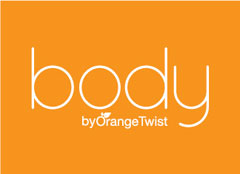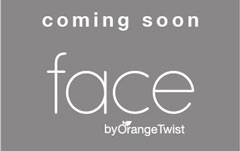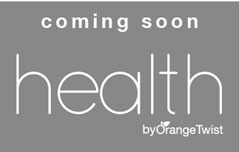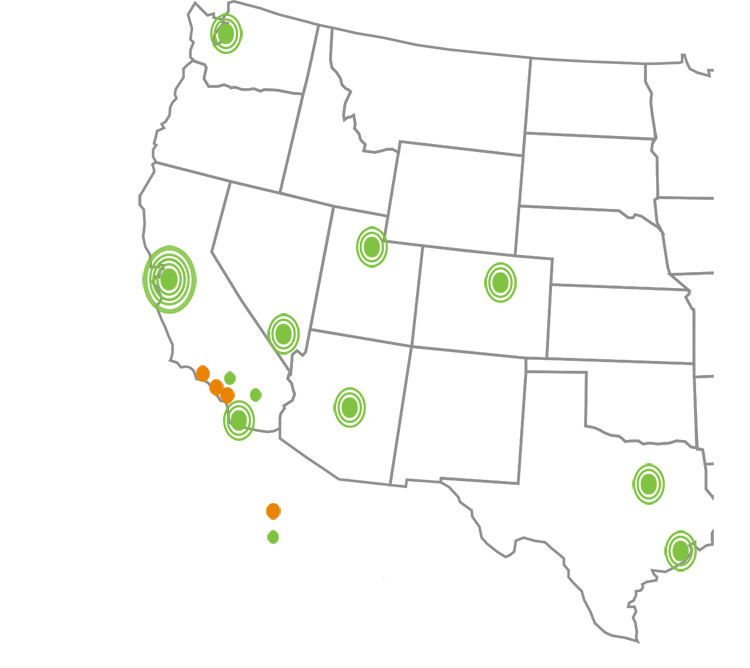 Invest Along Side Us
The model is developed and the strategy is proven. OrangeTwist Brands is now set to grow. What we need is cash and talent. If you would like to take the next step in becoming an investor and/or practitioner with OrangeTwist Brands, we are interested in talking to you.
Already an investor?
Enter our Investor Portal Page with the password you were provided.